Make the most of your investment.
With our powerful and affordable features, we help maximize your profitability. We take the headache out of property management and almost all aspects of your real estate property. 
We are built by small-scale real estate investors for small-scale real estate investors. We know exactly what we need in order to become successful.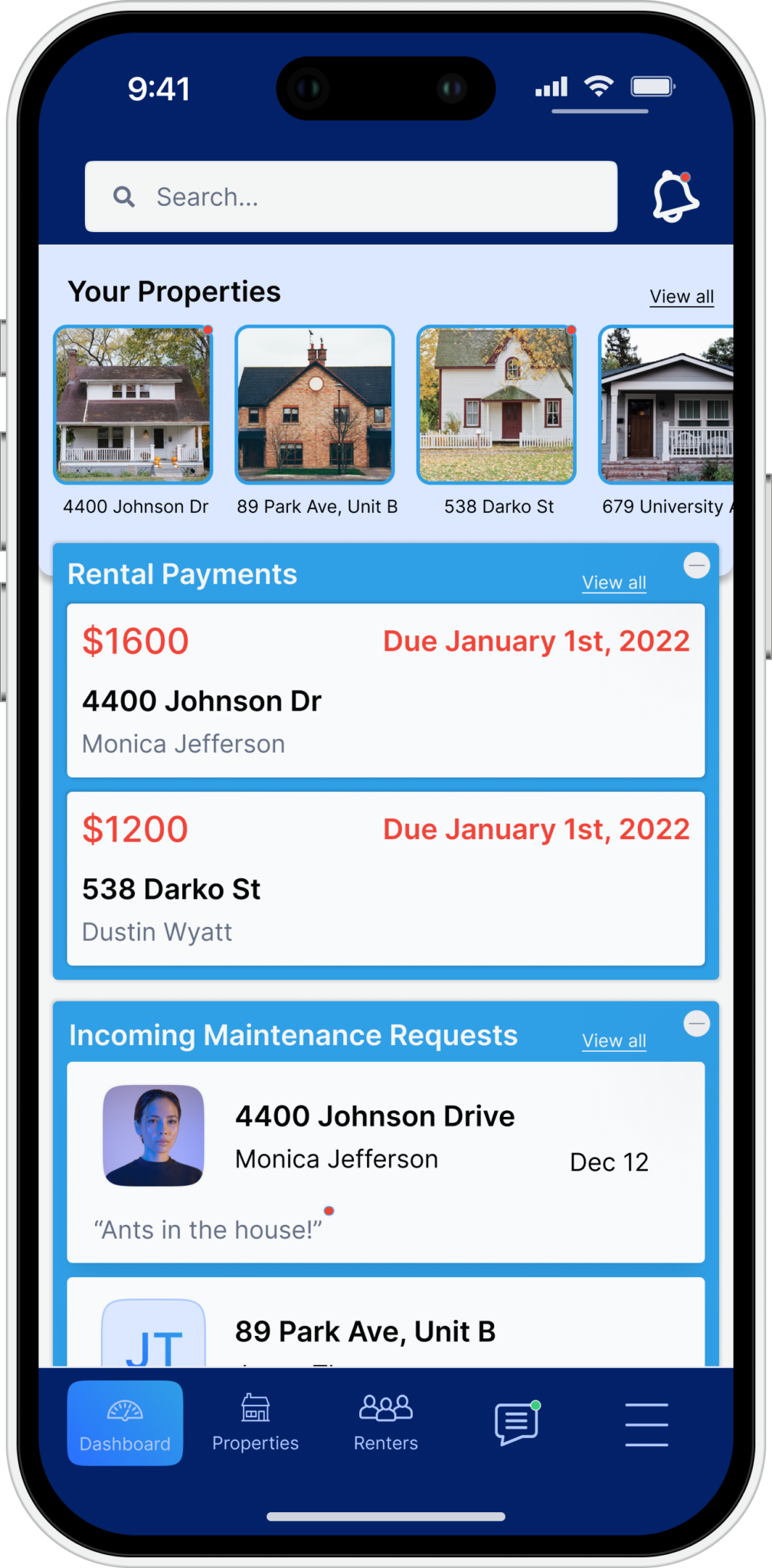 Track your tenants with our app.
Losing track of which properties and tenants owe you rent? Track it easily with our easy-to-use application. Additionally, you can track where the maintenance requests are directly coming from to see which properties or tenants are the most deliquent.
Never miss your a rent payment.
With our rent collection service, we make it convenient to collect rent from all your tenants. Tenants are able to store bank accounts and credit cards through our third party payment vendors!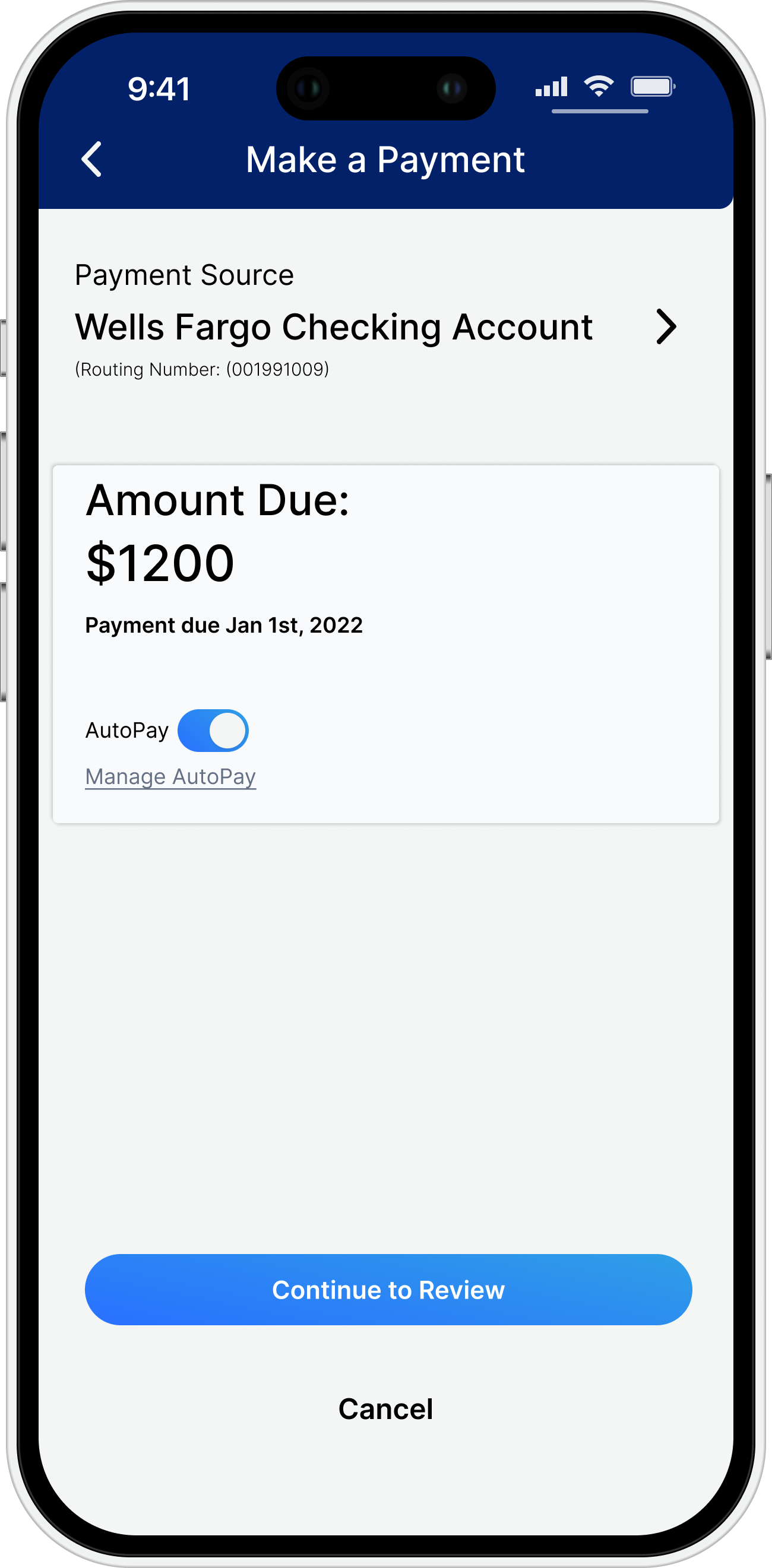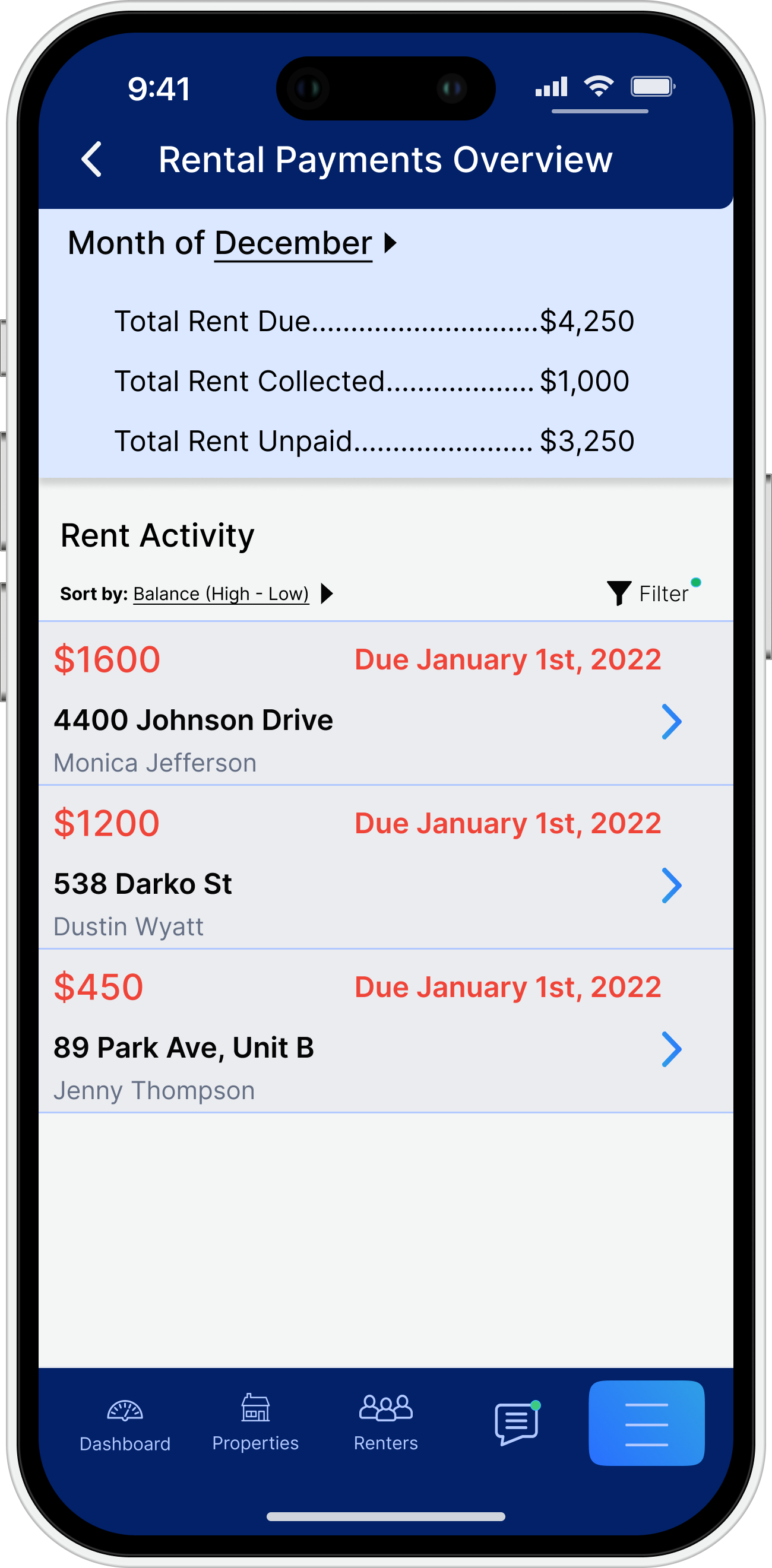 Track your financials with our app.
RentrEasy has priotritized makijng the financial tracker the most powerful tool in our software. Small-scale real estate investors have a 95% failure rate due to the lack of financial knowledge and real estate background. We are here to solve that with our in-app financial tracker with third party integrations.
"This software has all the features I want from financial tracking and secure rent payment collection."
"I always hated giving out my personal information and the in-app communication solves this perfectly."
Small-scale real estate investors
Units owned by Small-scale investors
Real estate investors want this software